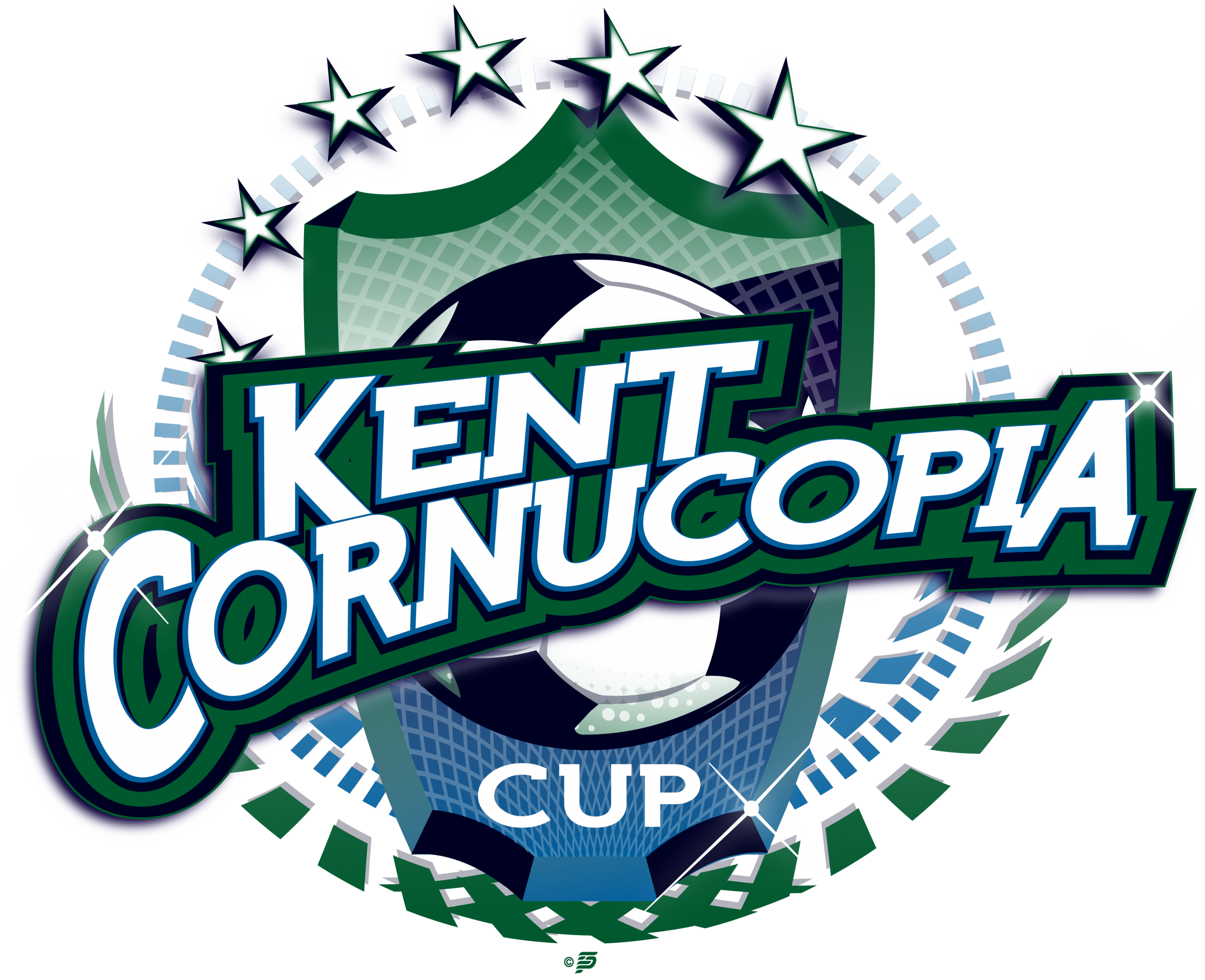 Kent United Select presents the 2016 Kent Cornucopia Cup – Soccer
For the latest info & registration – http://www.kentsoccer.org/kcc
Kent United Select with Kent-Covington Youth Soccer Association are proud to bring you the annual Kent Cornucopia Cup soccer tournament for the U10-U19 age groups.
ALL GAMES PLAYED ON QUALITY TURF FIELD throughout Kent, WA.    FREE PARKING!!!!
This tournament continues to bring in some of the top boys and girls teams from throughout the area to the soccer fields in Kent. Tournament apparel by Fine Designs will be available at Petrovitsky Park and Wilson Playfields.  Food and drink will be available for purchase at ALL locations  (Frank's Franks @ Wilson Playfields, Zabrina Behnke @ Petrovitsky Park and Kent United G01 at Kentwood and Kentridge HS.
TOURNAMENT DATES: July 8 – July 10, 2016 (Friday – Sunday)
TOURNAMENT LOCATION:  Wilson Playfields, Petrovitsky Park, Kentridge HS and Kentwood HS
Games begin at 8:30 am on Friday and end on Sunday at 5pm.  Be prepared to play 1 or 2 games on Friday.  Scores posted to website within 45 minutes after each game!
CLASSIFICATION: Competitive Select, Recreational, Jamboree (U10 only), RCL "C" and lower.
Sanctioned By: Washington State Youth Soccer Association (WSYSA)
TOURNAMENT RULES
TEAM SELECTION: The Kent Cornucopia Cup registrar will accept properly completed tournament application forms at any time, up to the application deadline date of June 27th. Please be advised that certain divisions may fill up prior to the deadline date, so get your applications in early.
AGE GROUPS: U10 to U19 (Boys and Girls)
FORMAT:  Teams will play in a 4, 5, 6, 8 or 10 team matrix whenever possible. Each team (U11-U19) will be scheduled for four games minimum (a game will not be made up in the case of a team forfeit). We reserve the right to combine or modify age divisions should the need arise to balance competition and/or brackets.
· U10: 7 v7  (Center Ref only; Jamboree format)
· U11 & U12: 9 v 9 (Center Ref only for Preliminary & Consolation games)
· U13-U19: 11 v 11 (The three ref system will be used whenever possible in these age groups)
AWARDS: 1st and 2nd place winners in each division will receive awards.  All rostered players and coaches will receive a tournament memento.
ENTRY FEE: U10 = $250 (US), U11 = $425 (US), U12  = $475 (US),  U13-U18 = $550 (US)
Payment can be made on-line thru Bonzi or as a check or money order made payable to Kent Cornucopia Cup prior to the application deadline.   Please note:  Payment of entry fee is not necessary until your team has been accepted into the tournament.
Mailing address:
Kent Cornucopia Cup
PO Box 6293
Kent, WA 98064
APPLICATION DEADLINE:  June 27, 2016. See the Tournament Rules for information regarding the cancellation and refund policy. Please be advised that many age group brackets may fill up prior to the published deadline, so get your applications in early.  Once an age group bracket fills, registration will be closed for that bracket.
CHECK-IN: Teams must check in with the tournament registrar at least 45 minutes prior to their first game. Failure to check in will result in disqualification and forfeit of registration fee, any exceptions must be arranged with the Tournament Director or Coordinator in advance.
TOURNAMENT HEADQUARTERS:
Petrovitsky Park  – 16400 SE Petrovitsky Rd, Renton
Wilson Playfields – 13028 SE 251st St, Kent
Team sling bags courtesy of ProTime Sports will be available at Tournament Headquarters at time of check-in.  Bags include field rules, tournament pins from Designs by Wilson, and assorted offers from local businesses.
Tournament Director: John Tate
kcctournament@kentsoccer.org
206-612-1423
Tournament Coordinator: Dana Tate
kcccoordinator@kentsoccer.org
206-979-8291