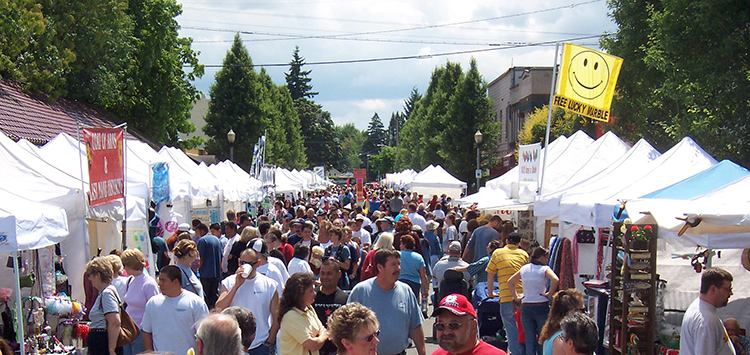 Handcraft and Commercial Vendors:
We have just about one of everything occupying both sides of the streets along 19 city blocks.
Food Vendors:
We have a huge selection of food vendors to choose from through out our event. In addition to two food courts, we have food vendors along the streets, and several local downtown restaurants.
Main Food Court over at the Kent Library
East Food Court – a new area surrounding the Gazebo in Burlington Green Park
Beer Garden – located next to the Gazebo Park Food Court